25 Squadron 'B' Flt
RAF Wildenrath 1975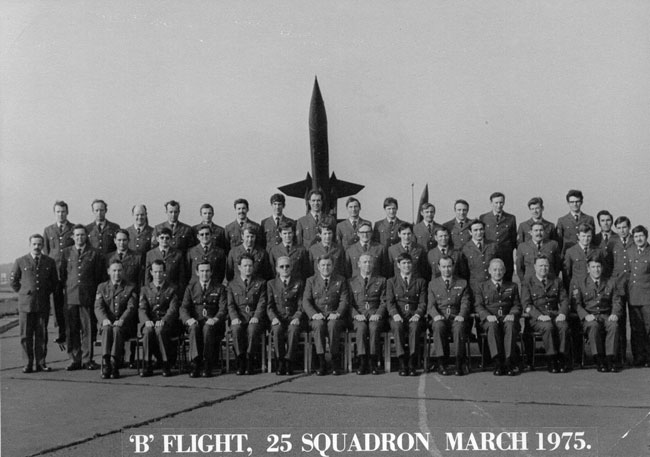 Photo courtesy of Terry Bright
E.C. names courtesy of Dennis Buck
A lot more names needed for the technical guys, can anyone help?
Left to right
Rear
Terry Bright
Martin Johnson
E.C.
Pete Madden
E.C.
Gerry Soall
E.C.
Wg Cmd Jack Broughton
O.C. 25 Squadron
Sqn Ldr Gerry Rawlison Flt Cdr
Eng. Officer
Dennis Buck
E.C.
Dave Neale
E.C.
Front